Shopping Cart
Your Cart is Empty
Thank you for your business!
You should be receiving an order confirmation from Paypal shortly.
Exit Shopping Cart
Click this text to start editing. This image and text block is great for descriptions about your business, products, or services. Double-click the image on the right to change it. You can also stack more of these blocks to describe items with imagery.



"The Ultimate Organic Hair and Scalp Treatment"





Scalp &Head. Spa

Services
The Head SPA was specifically designed to treat clients with chronic scalp conditions such as ezcema, psoriasis, hair loss, thinning, dandruff, inflammation and many other conditions that effect the nourishment and health of the hair and growth cycle. Services are performed with a 100 percent ORGANIC product system and incorporates the state of the art Spa Mist treatment machine. The Spa Mist creates a mist of warm microscopic water particles, allowing the hair and scalp to absorb these amazing organic treatments more than 10 times of a hair steamer. The Spa Mist is just that, mist, not steam, and is a revolutionary alternative to the heat induced steamer that can cause further damage on the hair.



"Reset Hair & Scalp Facial" (Highly Recommended for New Clients)



The WORKS! Recommended for all new clients and/or clients who do not book treatments regularly. A restart to a healthy hair and scalp. The start of your healthy hair and scalp journey and recommended anytime your hair and scalp needs to start over. Includes a detailed scalp analysis, a custom scalp facial targeted toward your needs, Intense Hydrating Hair Masks with micro mist, and a basic haircut removing all split ends and dead hair. Ideal for damaged hair, itchy and irritated scalp, split ends, and any problem preventing growth. Hair is noticeably shinier, healthier, with lots of body.
$195
Ultimate Rebuilding Protein "Facial"
Combines proteins and amino acids, irons for and zinc. Improve split ends and damage from heat tools, chemical services, and environmental factors. Uses an infrared cold steam iron to penetrate nutrients/protective layer around the cuticle making hair stronger. Hair is noticeably shinier and healthier after first treatment. Recommended 3 weekly treatments for maximum results. Topped with Spa Mist Treatment and Signature Blow Out. *Rebuilds Damaged Hair

$145
3 treatments recommended for best results
Designed for clients with oily scalps that need to regulate the oils to a healthy level to prevent clogging and restriction of hair growth.
Amazonian Control Clay is mixed with Biodynamic Sage Essential Oils to absorb excess oils and impurities from the scalp. Serves as a detox and exfoliate for the scalp. Leaving hair follicles clear and clean promoting hair growth. The Biodynamic Sage is a 100% pure herb for oily skin and scalp treatments. Known for its powerful purifying ability to regulate sebaceous glands. Topped with an organic hair mask leaving hair with extreme silk and shining effects.
$125
*Includes Blow Out/ Style/Spa Mist
*Bi-Weekly sessions recommended for best results
Ideal for those with dandruff and heavy build up on the hair and scalp. Also used as a pre and post hair care treatment to prolonged extension wear. Using Purifying Rice Wax we deeply exfoliate and eliminate buildup on the hair and scalp. Targeting oily and dry dandruff. Blended with Biodynamic Rosemary Essential Oil and Thyme, and 100 percent pure herb and remedy for relieving itching and burning associated with dandruff and irritants on the hair and scalp. A natural antimicrobial attacking mallassezia , the fungus causing dandruff. The scalp is refreshed and regulated promoting a healthy foundation for hair growth. Topped with an organic hair mask leaving hair with extreme silk and shining effects.
$125
*Includes Blow Out/Style/Spa Mist
* Bi-Weekly Sessions recommended for best results - *Client Favorite
A dream come true for those suffering from eczema, psoriasis, and other scalp and skin irritants.
Anthoxylum Soothing Gel releases the power of an ancient Chinese herb, Zanthoxylum, which gives immediate relief of redness, inflammation, and irritation. The Soothing Gel is mixed with pure Biodynamic Helichrysum, a 100 percent pure herb that actively soothes, repairs, and rejuvenates red , irritable scalps and skin. Also delivering anti aging benefits. Topped with an organic hair mask leaving hair with extreme silk and shining effects.
$125
*Includes Blow Out/Style/ Spa Mist and Complimentary Collagen Gloves (anti aging hand treatment/massage)
*Bi- Weekly Sessions recommended for best results
Scalp/Hair Detox Clay Peel
Herbs and Clay Peeling Cleanser serves as a treatment for the scalp and hair. 100 percent natural ingredients provide a gentile scalp peel to cleanse and purify, removing dead cells on the scalp exposing a fresh new and healthy scalp. A custom blend is mixed to stimulate circulation, relax, and calm sensitive scalps.This promotes healthy hair growth and scalp renewal.
$135
*Includes Blow Out/Style/Spa Mist

Monthly Detox Recommended
Healthy Hydra Hair "Facial"
Ideal for the healthy head of hair that wants to maintain moisture and health to an already healthy hair and scalp. 100 percent organic product line used to give the ultimate hair and scalp conditioning bath experience. Luxury butters and essential oils infused with the micro stimulating water particles penetrating into the deepest layer of the cuticle to promote extreme moisture and shine without weighing the hair down. Spa Mist provides a piece of heaven and the ultimate shampoo, deep condition experience. Silk and glow hair mask + pure growth oil leave in with a lasting effect for days after service. Enhances blow out services.
$110
*Includes Blow Out/Style/ Spa Mist and Complimentary Collagen Gloves (anti aging hand treatment)

Oxygen Hair Treatment "Facial" Add On
A highly beneficial add on to any Head Spa Scalp Facial Service. Oxygen + Custom Serum airbrushed into the scalp. Jetted at high pressure allowing the oxygen and serum to penetrate a lot deeper than simply applying it to the scalp. Oxygen itself is a great healing and anti bacterial agent further relieving the scalp from itching and irritation. The combination of oxygen and natural herbal oils is pure luxury for the scalp promoting follicle health and hair growth.
$25
*Add on service booked with a Head Spa Facial.

Hair Restoration and Growth System

(Best Seller)
Ideal for those with hair thinning, hair loss, and alopecia. After the hair loss condition is identified, a custom-made treatment path is created specific to each scalp condition. Includes hair check with device tracking areas of hair loss. Using micro stimulating hair baths, exfoliating , rebalancing, and anti-irritant ingredients to protect against damage induced oxidizing agents. Removing all impurities blocking normal oxygenation of the hair. Massaging 100 percent organic essentials and herbs like antioxidant oils, pure biodynamic sage, amazonian control clay, biodynamic helichrysum, soothing gels and more on the scalp and hair, used to strengthen, rebuild, and restore. Leaving in an essential organic growth oil. Hair Growth Regimen + take home product.
$350
*10-12 Weekly Sessions recommended for best results
*Includes a FREE consultation with Dr. Bonner of Bonner Medical Hair Group(Hair Restoration using PRP Therapy)- a procedure that injects your own bodily nutrients directly into the scalp reviving weak hair follicles bringing them back to life , a step further to produce guaranteed results in providing thicker, healthier hair.
*Financing Available through Care Credit for all Hair Loss Procedures and Injections
The Process
Serene music with a sweet euphoric aroma. Relaxing the mind while healing the scalp and nourishing hair. Enjoy natural tea, water, and relax as you enjoy complimentary Collagen gloves, the ultimate anti aging moisture mask for the hands.
Organic Scalp Treatments

"Plants are only as healthy as the soil it is planted in, as your hair is only as healthy as the scalp it grows from"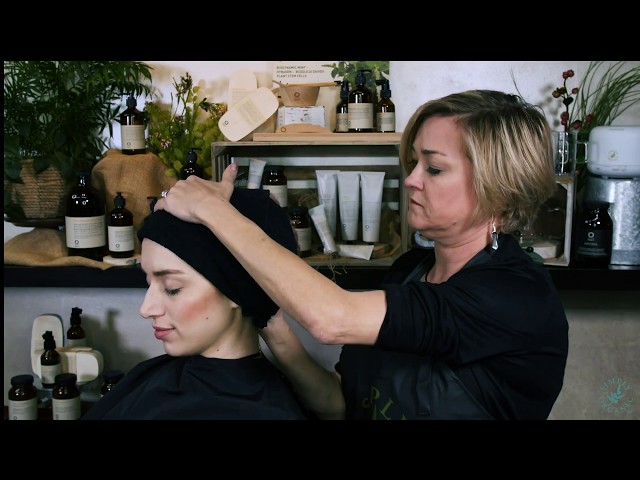 New Clients experience this amazing scalp evaluation where you are able to see your scalp up close and personal. We will show you before and after photos of your scalp transformation. Your scalp will be checked periodically to ensure each customized remedy is working for you.
Next the remedy will be applied to the scalp and hair and hydrated with the renowned ultimate Spa Mist Machine. Leaving the hair with a natural shine and glow!
Organic Way products can be purchased in Salon. Check out some of our favs!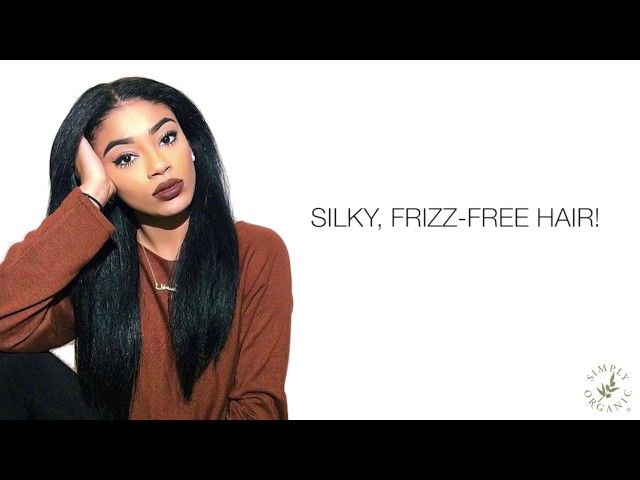 Purchase this amazing Serum in Salon for Moisture maintenance in between salon visits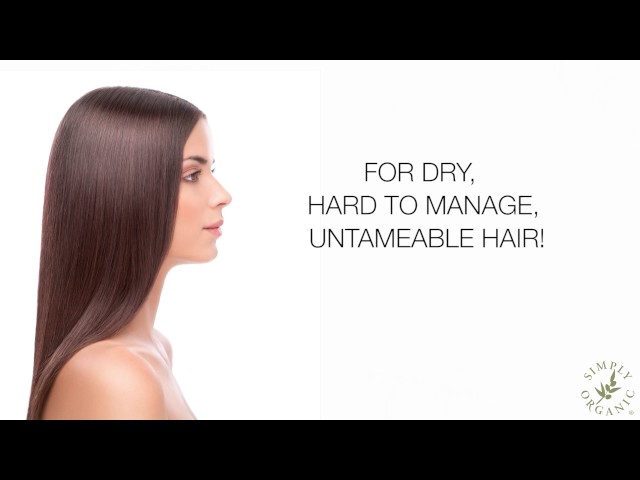 Double-click the video to edit it and enter a short description of the video here.
"Specializing in Healthy Hair Care and Maintenance"
The Organic Way

Women's Cut $130 and up(Shampoo, Cut, Signature Blowout)
Little Lady Cut $110 and up ( Children's Cut with Shampoo, Signature Blowout)
Signature BlowOut $65
Round Brush Blow Out
$75
Curly Girl Natural Hair Styles

Defined Wash n Go $55
Flat Twists $85
Twist Out $85
Mini Natural Twists $150 and up(density
and length considered when pricing)
Natural Makeup Glow $110
Fashion Runway$150/hr (Hair and Makeup Team) (2 hr minimum)

Bridal Makeup $250
Full bridal day rates available upon request
Sleek Updo starting at $150
Beach Waves starting at $110
Heavenly Curls starting at $125
Braids and curls starting at $150 (Fishtails, French braids, inverted French braids)
Photoshoot

Hair $125 per look

Makeup $150 per look

Travel: $50 Per 25 miles

Image Consulting

$75/hr

Makeup One on One Class $150( 1 hour tips and tricks on how to achieve the perfect everyday makeup look)
All chemical services include blowout and hydration treatment

Single Process $100

Double Process $125

Balayage $150

Color Correction $200




0

/